Class 3 Farming Main Lesson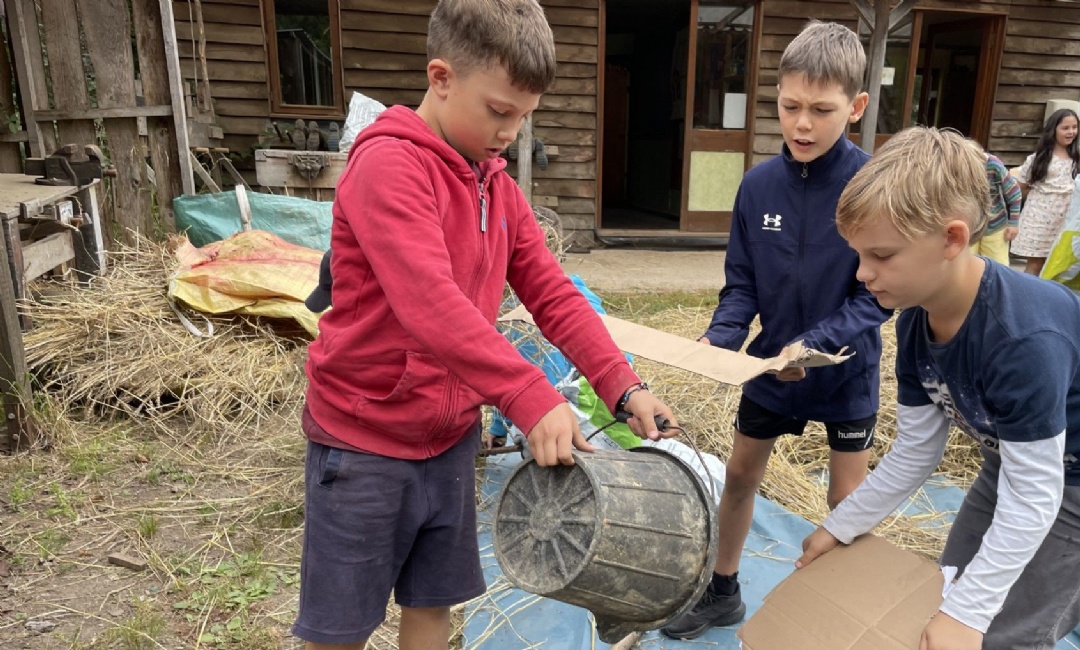 In the glorious heat of the fading summer, Class 3 visited the wheat that last year's Class 3 had planted for us. We had a fabulous day learning how to harvest the wheat in the traditional way with a scythe and how to bundle it and bind it into sheaves. We then threshed it, both through jumping on the wheat and flailing it with sticks.
Finally, we separated the wheat from the chaff, with one child creating wind with a piece of cardboard while another poured grain from one bucket into another.
We look forward to grinding these precious grains into flour and making our own bread with it. We are also planning to make jam and butter to go with the bread. Yum!