Class 11 Social Practical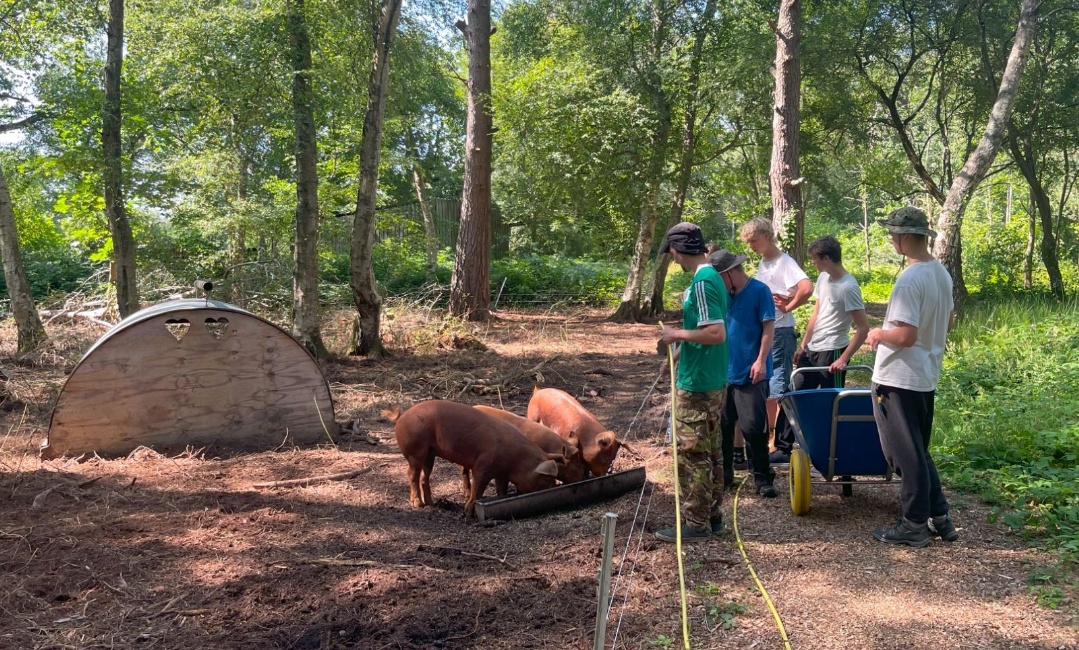 Class 11 have just completed a social practical at two Camphill settings which serve as a home and education facility to adults with learning differences; the companions.
Here are some thoughts from Amber about their experience with the companions.
Many of them were very thankful for us visiting, eager and curious to learn about our lives. Many took the time to ask us questions and get to know us, all kind and unjudgmental. This gratefulness and curiosity is something we should use more often in our own lives.
They taught us that everyone has different paces and takes their own time to do things, something which is highlighted in companions, but should be applied to everyone in life.
It developed our understanding of people with learning differences, by spending so much time with them, we got to know all of the companions and understand them all as individuals rather than a collective.
Many of the companions had the most delightful sense of humour, seeing more comedy in mundane everyday life than we did. It made us appreciate these things too.
It showed us the power of being human, how being a person is such a common ground. Despite our differences we felt we could relate to them in so many ways.
Thank you so much to Sturts Farm and the Lantern Community for having us, it was such a wonderful experience that taught us so much, an opportunity that we will forever be grateful for.