Class 3a Camping Trip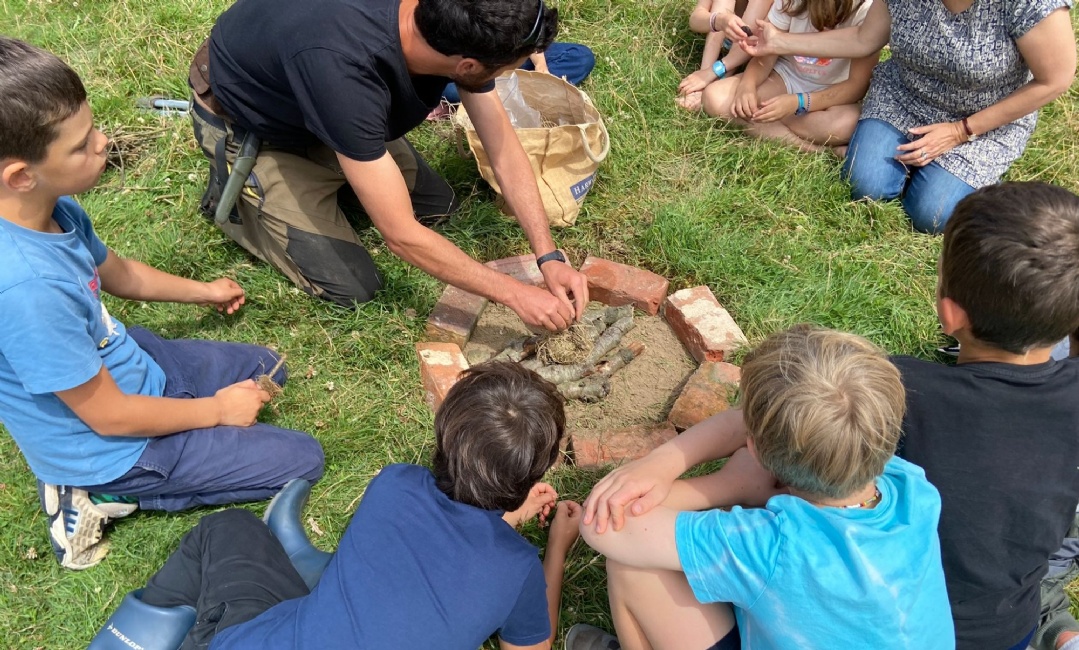 Class 3a had a blissful camp last week at Tinkers Wood Farm near Nutley. The children engaged beautifully with each other and the whole experience, from setting up camp, catching crickets, group games, farm activities and a woodland walk.
The children fed the chickens, goats and rams, collected the eggs, cleaned the chicken hutches and weighed the lambs. We set up a small farm stall to sell farm sausages and eggs when the parents came to collect the children and help take down tents.
The camp fire burned throughout our two days stay, and at the end we returned the topsoil and grass where the fire had been, and it all disappeared beautifully to leave no trace!
I am sure it will remain a very memorable trip.