Class 12 Singing in Italy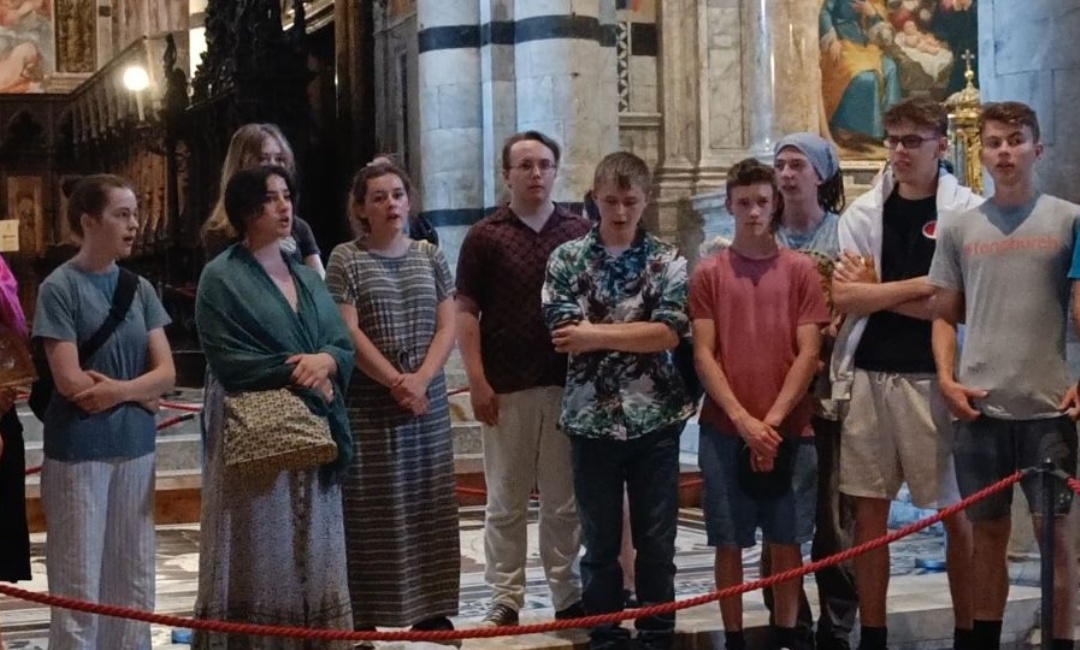 Throughout Class 12 the students build up a programme of songs that they will sing around the St. John's Fire, at their Graduation, in their final assembly and during their trip to Italy, which marks the end of their Michael Hall journey. The current Class 12 put together a repertoire of 20 songs including Thomas Tallis's 'If Ye Love Me' and a close-harmony arrangement of Charlie Chaplin's 'Smile Though Your Heart is Aching'.
Once in Italy, the Class sing outside ancient monuments such as the Coliseum in Rome; inside sacred spaces such as the Pazzi Chapel in Florence; and on major thoroughfares such as the Rialto Bridge in Venice. The singing is student-directed and the students come to realise how powerful and eloquent their collective voice actually is as they experience the incredible acoustics of sacred spaces and crowds stop to listen and applaud.
The videos featured were recorded in Florence which was one of the first stops on the two-week trip this year.